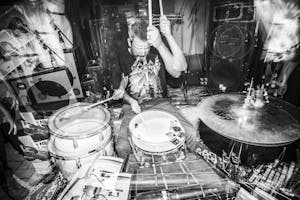 NAH
Lizard Lounge - Chameleon Club
NAH at the Lizard Lounge on Friday January 10th with support from Ghosh. Tickets are $8 in advance. This show is all ages.
NAH
Frenetic, percussive and confrontational sound presented with intensely physical energy from this Belgium / Philadelphia based drummer and sound manipulator. NAH utilises drum triggers and various samplers to create a truly unique and visionary live set.
Website -
http://www.nahstuff.com/
Instagram -
https://www.instagram.com/michulkuun_nah/
Bandcamp -
https://nahstuff.bandcamp.com
Facebook -
https://www.facebook.com/NAHISNAH
Ghösh
Brand new freaky, electronic, rave inducing party monster duo from Philadelphia. New single "Dear Daddy" out now via Ranch Jams.
New Single -
https://open.spotify.com/album/3A8FufDuDP5Cs14ecDZGdm
Instagram -
https://www.instagram.com/ghosh.aliens/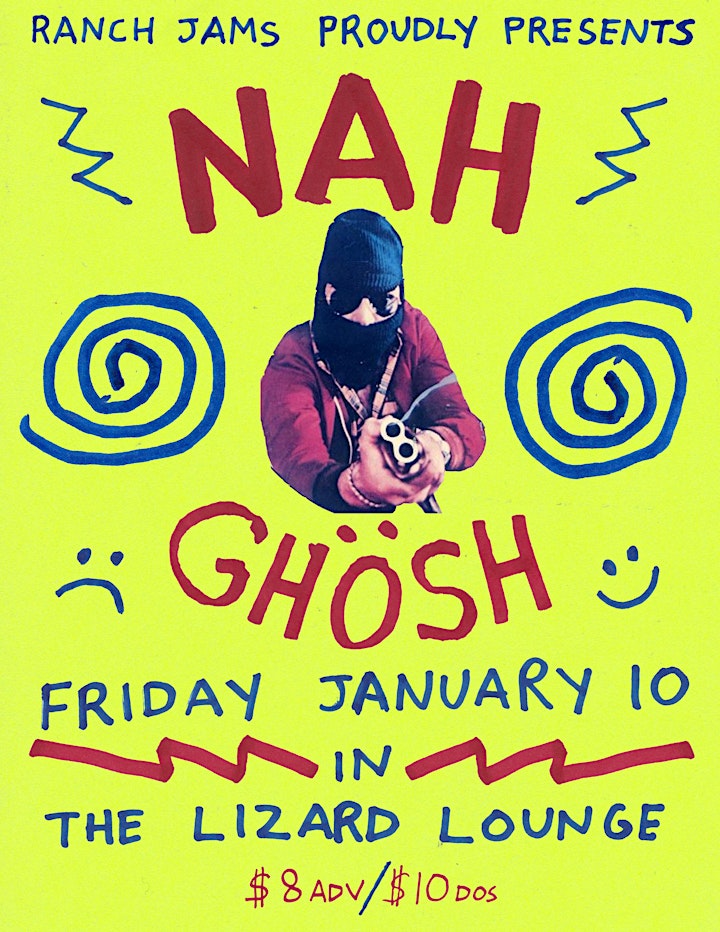 Venue Information:
Lizard Lounge - Chameleon Club
223 N Water St.
Lancaster, PA, 17603